Products
UnderWater Lighting, Photo, Video Equipments
Lights and flashes are made of ribbed, high-resistance, anodized aluminium, with a depth rating of more than 150 meters. They are equipped of the most up-to-date electronics which employes selected components. The quartz-treated reflecting elements have curving profiles designed to allow light beams diffused or concentrated, with lamps from 10 to 300 watt. Tempered glasses, with high heat proofness, allow to operate in a continuous mode, even in air (up to 100 W). Electromagnetic switches and variable position handgrips allow ON-OFF switching even a single hand.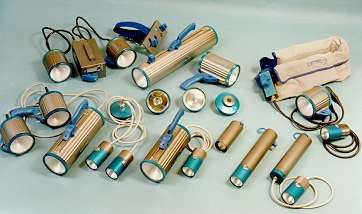 Photo & Video Housings and accessories
We have many sub products for set photo-video: universal housings in semi-rigid plastic with deepth use up to 10mt, policarbonate housings dedicated for specific models, deepth use up to 60mt, universal/readaptable alluminium housings for compact digital and reflex photocameras and for videocameras, deepth use 100 mt and over.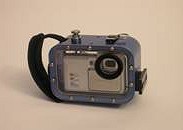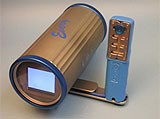 We treat numerous accessory to complete: arms, slot stays, filters, wide and macro lens, flashes, lights, sub optic masks, etc...